Pilgrims Way Nursing Home
Looking for a nursing home in Kent?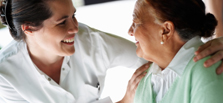 Pilgrims Way Care Nursing Home is a nursing home based in the beautiful Kent countryside just outside of Maidstone.
We are a family run, established for nearly twenty seven years and have a great philosophy of care. We want all our residents to be happy and feel like they are at home when they are with us.
At Pilgrims Way we keep everyone comfortable and occupied so that they can continue to lead fulfilling lives. We welcome independence and take our residents on plenty of visits and organise activities.
We also welcome visitors and family members to our home. Ensuring quality of life is the most important consideration when looking after our residents.
Our standards are very high, we employ fully trained staff.
Providing the best possible care for elderly
Our quality of care is second to none. We ensure that all our residents are cared for individually and that their needs are met.
We have staff that are specialist carers and are knowledgeable about a number of different physical and medical needs. We care about the individual and can adapt our care to meet specific requirements.
We care for clients with a range of different problems including Elderly Patients, those with Physical Disabilities, and Terminally Ill Patients.
The types of care we offer include Elderly Care, Long Stays, Long Term Care, Nursing Care, Palliative Care, Residential Care, Respite Care, Respite Services, Short Stays and Short Term Care.
Testimonials: Quotes from Residents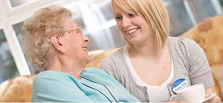 "I feel very comfortable here and have a spacious room."
"Everyone is really friendly and I feel part of a community."
"The level of care is good, the staff have catered for my specific needs."
"The food is tasty here and I feel like I am at home."
"I enjoy the social side at Pilgrims. We often do arts and crafts, play board games and enjoy sing alongs."
"I have regular visits from my family and they enjoy coming here."